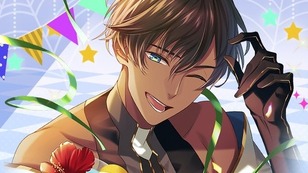 "Thank you! The wine is greatly appreciated." Amir took a sip. He swished the tasty juice in his mouth and savored the flavor. The wine was actually great by Fiorian standards. Amir was pretty sure it was imported. That or the guild had a member that was excellent at brewing.
The scholar did not have to provide the wind dragon with an update at first. He was lucky enough to have the dwarf and elf duo fill her in. It was convenient to have people around for something like this, if only he could find someone to read his research papers aloud as well.
"If all of you are participating in the parade are your routines ready as well? I know some of the guild mates are performing, some are getting on the floats, and similar things to that. Have you all chosen your parts and are prepared for them?"
Amir asked the question out of curiosity. Kailani did not look dressed to dance. She had a cute look that could pull it off. If she was on a float Amir could imagine the confetti flowing her way. Amir could not really see the dwarf participating on a float. The young scholar was assuming the short stack would work some type of security detail. The only one Amir would hazard a guess of participating with a routine would be Yuurei. Amir was curious to see what the trio would do.
240/1711