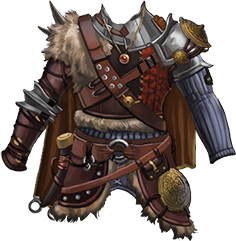 Name: Hunter's Coat

Slot: Armor

Type: Coat

Class: Rare

Weight: Medium

Quantity: Unlimited

Element: None

Durability: 1x A-Rank

Description: Made from the fur of dead lycans this leather armor reinforces the user's strength and speed.

Requirements:



The user must be a Hunter.

Bonus:
Ability:


Nightstalker: When fighting against a Daemon, Demon, Lycan, Vampyre, or Lich, the user gains an additional +20 in Strength and Speed.