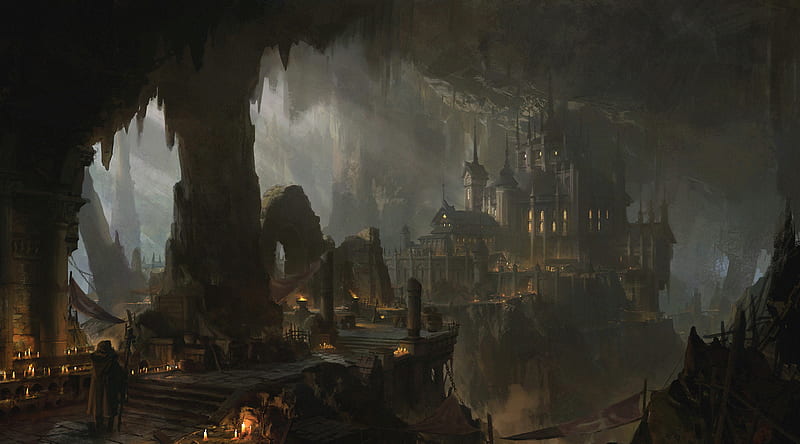 Utopian Demise
The Emergence of Underworldly Royalty





Deep beneath the catacombs of Sagrada lie a world that remained unscathed, untouched, and unbothered by those who couldn't possibly fathom the darkness within. A world where no mortal would dare transverse alone or out of their own volition. Safely kept from the hands of colonizers, a haven for the monsters who bred fear in those who hadn't the conscience to understand them survived for centuries. This same, cold, darkened world went without a warden for as long as it existed. While Chaos was beauty in its purest form, to leave such energy untamed would result in the destruction of those who bore it.

For the Harbinger of Facade, the Harbinger of Despair and the Harbinger of Reckoning, the elements in dire need of discipline would find themselves blossoming through these women. It was simply inevitable. For the Reaper, as you could have guessed, death awaited. One might have called it a curse to be fear personified, to deliver the wrath of the world, and to be the the end of all living creatures, but perhaps her power was a blessing. Obviously a necessity, but only a blackened heart could exceed at quite literally being death. It was who she was, but whether or not she was prepared to step into her glory was an entirely different discussion.

And for the Overlord; the child of an unknown mysterious devil, a born Nephilim, and the opposite only to Illumin, Mayhem awaited. His duties would only grow more complicated and his life would undoubtedly become more chaotic- but, he liked it that way. To sit at the top of the chain was no small deal, but to be sit there beside individuals who had their own sense of individuality and their own beguiling connection to destruction? Now that was the best part. So within this underworldly Dystopia, these five individuals had been royalty. Their identities were no longer secret from this moment forward because the overlord had already taken the steps necessary to assure their dominance of the under-realm, although unbeknownst to the rest of the founding party.

Dahlia was theirs forever and soon, the entire world would be their playpen.