THE SUMMONING REGULATIONS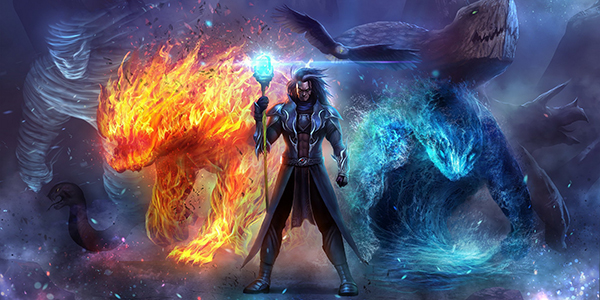 Summon Regulations


Summons of all rank must be summoned within 5 meters from the Summoner and are restricted to the same range as regular spells.


The maximum size of a summon is dependent on its rank and is as follows:

D-Rank Summon: 1 meters

C-Rank Summon: 2 meters

B-Rank Summon: 4 meters

A-Rank Summon: 8 meters

S-Rank Summon: 16 meters

Irrespective of rank, all summons must be at least 50 cm in size.


Summoners may command their summons with vocal or gestured commands.


Summons do not have their own class and cannot equip items.


Summons can be bound, blinded, deafened buffed, debuffed, but not for Constitution or Endurance, they cannot be healed.


All Summons must be the same element as the Summoner's magic.


All Summons must be listed as sustained with only one of the same summon being available at a time.


All Summons have base durability equal to their rank.

Summons:


Summon spell takes up one spell slot, respective of their rank.


All spells that a Summon can cast takes up the respective spell slot of the Summoner.


Summons can only cast Offensive-type and Supplementary-type spells.


Attribute allocation must be done during spell creation.


Summons get a certain number of Attribute points that can be distributed between Strength and Speed. Both attributes must have at least 1 point allocated. The number of Attribute points they get is dependent on their rank and is as follows:



| | |
| --- | --- |
| Rank | Attribute Points |
| D | 30 |
| C | 60 |
| B | 90 |
| A | 120 |
| S | 150 |



Summons nullified, dismissed, or destroyed in combat after casting their spells retain their spell cool-downs when re-summoned.


Any cool-down reduction and enhancements that the summoner have are applied to the Casters spells with the exception of overheat and spell modifiers.


Summons do not have any their own mana pool. They use the Summoner's mana to cast spells, the summoner's intelligence impacts mana reduction of the summoner's spells.


Summons can have as many spells in their arsenal as the user wishes as long as they have free slots. The maximum allowed rank of the spells they can cast is dependent on their rank:



| | |
| --- | --- |
| Rank | Allowed Spell Ranks |
| D | D |
| C | D & C |
| B | D, C & B |
| A | D, C, B & A |
| S | D, C, B, A, S |