-Do not fret the Night-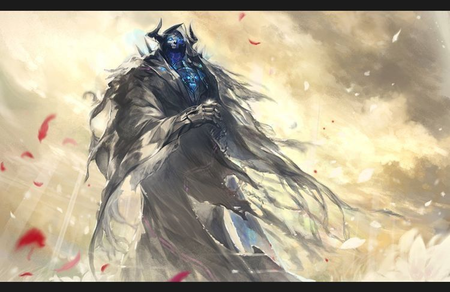 "Together, we will arise with the morning light."

Aegis' assistance was needed once more. Penumbral Guard had received another notice from the theatre in Marigold, seating that Italy needed his help for one of their new productions. After his last time helping them with their ghost problem, it seems that he got rather in their good books, let alone them allowing penumbral guard to operate in the area freely through trust. He wasn't exactly sure what they needed, because in the actual notice for aid that they had received at the hall, it had just said *assorted work*. He packed up what he needed for the day, and bid farewell to Rashida as he headed out for the days work ahead.

The current temperature made it a nice cool evening, with not a lot of folks on the road. Luckily for him nothing much happened on the way into town usually, other than sightseeing through the clear sky. The area around number guard made for a very beautiful location, with a great many trees and mountains surrounding them. Most of the roads were still pretty bare-bones, as none of them had permanent laid bricks or concrete, but neatly packed dirt with cleared pathing. There were a great many animals and beasts in these areas, but luckily most of them seemed to be frightened of people or were peaceful enough not to bother with the guild members or travelers. Travelers were few however, as it was not an easy feat to find your way to the guild hall if you didn't know where you were going. Even though his current envisage could seem intimidating, most would assume otherwise, but most of the animals in the area actually came up to him. He wasn't sure if it was just his aura that he presented himself with, or it was an ability that he had no idea he had, but it seemed too often to be a coincidence.


PG Quest -15%