-Do not fret the Night-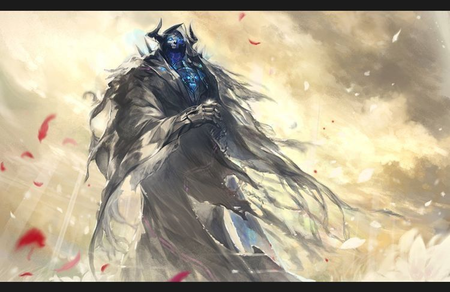 "Together, we will arise with the morning light."

First pirates he had to fight, now bandits? Marigold seemed to have more underground deals and runnings then he had originally thought. Some were to be expected, but it was becoming more of a pressing issue then was originally thought. Aegis headed out of the Penumbral Guard guild hall, grabbing with him the note from the Marigold guard asking for their help in the matter. He was going to head out to the main city, and I had some running around to do before it's turned to night. Rashida was seeming very happy to get out of the guild hall as she has been cooped up there for the past week or so. Aegis thought he would take her with him for the first part, as they would have to be there until the time became night anyway. They spent most of their time going through some of the smaller shops in Marigold, enjoying the fresh air and the people. After being in the area for quite a while, they had started to become more accustomed to seeing Aegis in the town and about the streets. He felt a definite sense of pride knowing that his deeds had begun to erode the negative impressions that most people have him up front due to what he was.

After wondering for a few hours, and getting Aegis' small companion some snacks and food, they started to head out to a nearby Inn, in which she was going to stay the night during his time working at completing this job. After bringing her up the stairs and giving her a small pat on the head, he waved as he made his way down stairs. After saying goodbye and paying the landlady, he headed out to his perch position above some of the buildings looking down over the road.

With his large and darkened cloak, it was quite easy for him to blend into the night sky, keeping a non in use chimney close by in order to blend in even more. The night was slow at first, not much happened for quite a few hours. However, soon a commotion was able to be heard from a street over. Since the houses were close together, it was easy for him to launch himself from one roof to the next. It had seemed that some bandit looking suspects were crowded around one of the stores in the street. There were quite a few smaller weaker looking individuals carrying some stuff from the store into a caravan. As Aegis dropped down on the street behind them, the driver of the carriage caught a small glimpse of his blue eyes. "Someones here!" he yelled out, alerting the others near by.

PG Quest -15%