Name:
Purple Haze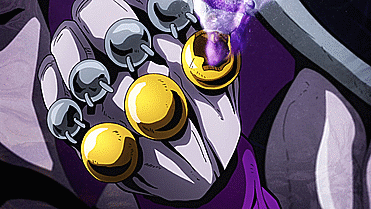 Rank:
B
Mana Cost:
200
Requirements:
Green Genetics
Type:
Offensive
Element:
Nature
Range:
15 Meters
Cooldown:
3 Posts
Duration:
Sustain
Effect:
Purple Haze is a spell that Jolyne has a true distaste for and rarely utilizes as they are tiny purple glowing spores that when inside the target begin to replicate at an exponential rate dealing a B rank of damage to the foe. The spores need only direct contact with something to cause internal damage. These spores form in a cloud that is a meter cubed and forms above Jolyne's head after she punches her left palm with her right hand and twists it. The green seal will appear behind the initial cloud's location. Jolyne can then direct the spores by pointing at the target with one of her limbs. The spores stay in a big group except when split apart into groups when they will become malleable in shape but retain a quarter of the initial size, they will die upon contact with a defensive spell(of sufficient rank) or if filtered by a device like a gas mask(of sufficient rank). If the defensive measure is higher it will damage but not pass through, if equal it will be destroyed and if less the armor will only reduce the number of spores and thus damage the spell does. The form can split apart the groups of spores(and thus damage) and reform them if Jolyne uses her thumb to direct one and forefinger to direct the other, she can do this up to four times reducing each spore cloud to D rank damage.
Name:
Spider Surprise Shield
Rank:
C
Mana Cost:
50
Requirements:
Green Genetics
Type:
Defensive
Element:
Nature
Range:
1 Meter
Cooldown:
2 Posts
Duration:
Sustain
Effect:
This shield is erected and can withstand a B rank of damage and a green seal will appear on Jolyne's left forearm. The wall contains three types of plants, the ones that make up the wall and sustain damage and two that are there mainly for show or as Jolyne calls it shock and awe. These two plants are the psuedo-girl and psuedo-spider that Jolyne had breed through meticulous calculations throughout the ages to give the appearance of these two things and spring up when people came near. This wall can soak up direct offensive damage and also air pollution and other indirect things such as poison through it's plant-like nature. It is a foot and a half thick, tall and wide and when summoned appears upon Jolyne's left forearm. To summon it Jolyne pulls back her thumb and index fingers on her left hand before then bringing the thumb and pinkie down and lifting her forearm up towards her shoulder.
Name:
Fiberhookshot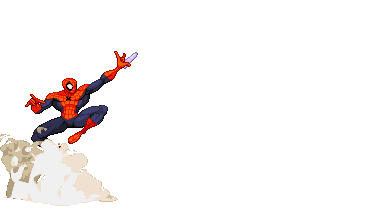 Rank:
C
Mana Cost:
50
Requirements:
Green Genetics
Type:
Supplementary
Element:
Nature
Range:
10 Meters
Cooldown:
2 Posts
Duration:
Instant
Effect:
After snapping her fingers or clicking her heels together a seal will appear somewhere on Jolyne where a string-like plant will begin to grow and latch onto something in range and then pulling Jolyne with it by retracting, this allows her to move when she can not use her legs or can allow her to swing across gaps. It will go out in a straight line from where it appears on Jolyne so if her left hip is pointing at a tree it will pull her towards said tree, but naturally it will not slam her into it and it retracts to pull the person with. It has the same properties(durability) as any C rank nature spell. The user will move at a lunge speed under this spell but it will naturally not count towards their endurance as they are not themselves lunging.


Last edited by Jolyne Atreides on Mon Jan 14, 2019 1:40 pm; edited 1 time in total