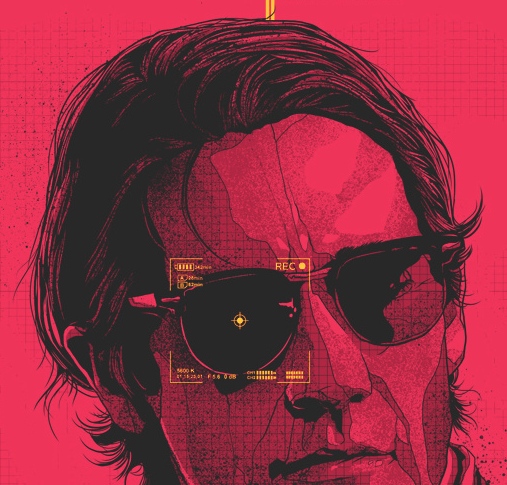 Maarschalk
Flips in Memphis.
OOC// The lightning bolt summoned by the people within the attack area slammed into the ground causing it to up-heave right were the entity (Maarschalk) was.

We were twenty meters apart from each other, it could have been in my general direction and that's about it.

The orb found itself being pocketed as it was a hindrance.

Orb resets to 0/9 because of Roman pocketing it. The mission states that you cannot let go.

IC// A slight glimmer of hope to the allies resulted in a glimmer of distress for Maarschalk. The woman who held the element of surprise now let it go to move towards Finn. Which, more importantly, meant that she moved closer towards Maarschalks general direction - as her intentions were still unclear to him, he moved away as soon as he retrieved his spear from the now unconscious body of the Phantom Lord member. The tall male moved towards the other evil that was present, the evil that prior stood behind the Phantom Lord member who now laid unconscious, at the mercy of Spion.

His movement wasn't in a direct straight line towards the evil that represented itself with blonde hair, it led him to circle towards the male. Like how athletes circle around a running track, because they'd arrive faster at the destination by reducing the distance required to run.

Being a war veteran, Maarschalk understood that this carried its own risks. Though these were risks he is willing to take to defeat the evil. These risks could put him in between a large firefight, and to avoid this his movement led him behind the safety of some trees.

Multiple blasts went off as Maarschalk chased the blonde male. These blasts didn't reach Maarschalk, as he was out of its effective range. The blast of light failed to mark Maarschalks physical body- because the light that these blasts invited also invited shadows.

As per rule of physics, the shock of light had its obstacles, the flashing light going into the direction of an obstacle such as a tree meant that everything behind the tree shields itself from the light.

The implication of Maarschalk still being invisible and generating no sound meant that he moved from the shrubberies, behind the trees. The path that allowed him to chase the blonde male perfectly covered itself in shadows and caused otherwise no other hindrance for him to reach closer and closer.

During the entirety of him chasing the man he couldn't find a gap to get closer than twenty-five meters. All that changed when blondie slowed down, bent over to grab a rock, and place the orb in his other hand in his pocket. For blondie to slow down, come to a stop and then bend over to grab a rock and then continue to move meant that Maarschalk had enough speed to catch up to him. It took under a second and half for the warrior of justice known by Maarschalk to arrive within deadly range of the blonde. With the tip of his invisible spear pointed at blondie, the male sprinted as fast as he could - with the intention of doing the same thing that he had previously done to the other Phantom Lord member. At this very moment, nobody was in visible range other than blondie. Maarschalk has been completely silent, and continued to make no noise to alert blondie prior to the point of impact.

Of course, Maarschalk was aware of possible situations where detection was a possibility. Or any other kind of magic that could have prevented him from getting too close. Thus, whilst he moved towards blondie he kept these possibilities under consideration- and as a result he would move out of any offensive spells that could have been used to stop Maarschalk from attacking blondie.

The way he motioned, while invisible and silent - made it clear for anyone with enhanced eyesight that Maarschalks intentions were anything but good; his attempt to strike the blonde male whose height is almost equivalent to his own could set a precedent for this ensuing battle over Era. During the entirety of these actions, no outside source could have the possibility to intervene; because of the fast-paced actions and given that there was nobody around other than Maarschalk and the blonde during the sequence of Maarschalks actions which happened in rapid succession. Like wind he moved, though rebellious - since Maarschalk moved against the direction of wind, which seemed to come from the blond male's front side, leaving them both disadvantaged while they moved. Though this disadvantage leveled itself out, resulting in both moving ever so slightly slower than they're normally able to move at. The kind of impact Maarschalk brought, if left uninterrupted by other actions, was with great violence. Every cell in his body worked in harmony, to deliver an attack as relentless as possible. No hesitation could be read from his movements, although last time he targeted the side of the body, this time he targeted to whatever area he could strike that is the most vital. Changing the target location wasn't very easy to do at the last second, but it would certainly be possible - considering that Maarschalk was using a spear in this battle. Every vital spot of the blondes' body and above was targeted. Of course, at the time of these actions, Maarschalk front faced towards the blonde - this wasn't some weird circus where he moved backwards or anything.

During his movement that led him up to this moment, Maarschalk received no damage. And in the case he did, his movement drastically could have changed depending on the type of damage he received, and the moment he received it of course.