Seven, known as the nation where silent gods stand guard has been the home of many mortals, monsters, beasts, and giants alike. As they say, it is a nation carved out of stone by the gods themselves. Its deep rooted culture is a pen that writes tirelessly of various myths, legends, and histories. Its buildings stand strong in the ground that giants walk on with its structure built on tall columns, intricate details, balance, and symmetry. The Sevenese enjoy festivals and celebrations throughout the seasons in devotion to the Gods they believe will forever set the hands of fate right in their favor. But as the promise of something sinister draws closer to them, just as the people find themselves in need of their Gods' protection the most, the Holy Knights arrive. They trample over the monuments and shrines to their beloved protectors. Heracles' Club can only tremble in rage as the cities it had watched over for so long fall and crumble under the Seraphims' vile intentions. Though the armies of Seven swear to not bend or break under this act of war, the blindly pious Knights are ready to have their own eerie fun. As the last line of defense form walls of shields and spear on the coast line, the King of Fiore's hand picked mages, Hector and Ingrid, storm the beaches to join the fray and recover the club long before the knights will have noticed them.



on Tue Sep 10, 2019 7:19 am
Hector's Current Stats:

Stats (with gear)



Strength: 11

Speed: 11

Constitution: 2

Endurance: 1

Intelligence: 1


Damage:

D-rank (base), C-rank (Iron Sword)

HP:

1x B-rank

Mana:

200

Pain Tolerance:

D-rank

Lunge Frequency:

3-Post CD

Lunge Distance/Speed:

5 m/s (base), 7.5 m/s (Leather Vest, Frayed Huntsman Cap)

Run Speed:

10 m/s (base), 15 m/s (Leather Vest, Frayed Huntsman Cap)
---
Hector heard the screams of his countrymen off in the distance, masked somewhat by the crashing of waves behind him and the heavy trudging footsteps as his heels dug into sand. He had returned to his homeland a bit early for his liking, but there was a secondary task at hand that didn't require his own emotional investment. He cared not for the deaths of faceless soldiers on either side, merely for his pay and for the knowledge that a smug, arrogant organization was being hurt as a result of his actions.
Guess it's time to get started
, the thug thought, taking a step forward, before remembering that he had someone along for the job with him.
They hadn't talked much along the way - or at least, Hector wouldn't have been very receptive - but there was much to talk about and plan now that they were in the middle of a war zone. The crimson cutthroat turned back to the boat they had arrived in, and looked to see if his ally would follow.
"You coming? We've got a club to retrieve and very little time to retrieve it.", he would finally speak aloud, in a tired and aloof tone of voice.
Steel clanged at his side briefly as he gripped the hilt of his sheathed blade, looking back towards the direction in which screams of agony and clashing of weapons could be heard, and smiling.
---
WC:
236/5000

on Tue Sep 10, 2019 8:32 pm
Ingrid was an outsider in a strange man's land. As a somewhat sheltered daughter of a nobleman in Era, Ingrid had no reason or desire to voyage beyond the relative safety of Fiore. As Ingrid and her colleague, a rather rough-along-the-edges fellow by the name of Hector Heed, travelled to the foreign nation of Seven, Ingrid found herself naturally tensing up. She felt unsafe and found it difficult to let her guard down, as she had no idea what to expect on this mission, not even if she would ever come back to Fiore alive.

Ingrid was quite displeased with the companion that she was assigned to, a thug who abided by no law of the Magic Council, Ingrid's employer. As a Rune Knight, Ingrid felt compelled to arrest the outlaw and let him rot in a dank cell for the rest of his life, but she knew that the mission was more important. However, just because they were on a mission together did not mean that they necessarily had to get along or become friends, and as such, Ingrid rarely communicated to her companion in any form aside from curt grunts or sharp glances of disapproval, even as he made his own curt attempts at communicating with Ingrid.

As Ingrid and her companion arrived in the nation of Seven on their vessel, she noticed that it was as if they had arrived in a war zone. Ingrid did not know much about her companion, but she felt that sticking closely to him was her best course of action, as the others on this nation might be even more dangerous. Better the enemy that you know than the enemy that you don't know, or so she thought.

As she heard the clanging of weapons and screams of agony, Ingrid followed her companion, sticking to him closely, as she kept watch for possible aggressors or attackers, ready to draw upon her fire magic and burn her enemies alive if necessary.

WC: 335/5000

on Tue Sep 10, 2019 9:20 pm
"Oh how ugly," Edmund commented, looking unimpressed at some deformed looking statue of the Sevenese Gods. His long fingernails ran through the tiny cracks of its pitiful face and with a look of feigned pity, threw his head back to laugh hysterically. He found it funny that the Sevenese would worship such brittle Gods and not pay any respects to Illumin. The Seraphims are the salvation for sinners like them. They deserve to die.

Edmund fixed his hat with a devilish smile as he looked back at the trail of blood he had left behind. These poor souls thought they could fight against him, a representative of the real Gods that will soon bring in a new era on Earth. He watched his fellow believers overpower and cut down anyone that came in their way. Boring, he thought, watching the spectacle sitting on a large statue of an aged and wise God. No Gods will stand guard on Sevenese today.


on Wed Sep 11, 2019 11:11 pm
Hector's Current Stats:

Stats (with gear)



Strength: 11

Speed: 11

Constitution: 2

Endurance: 1

Intelligence: 1


Damage:

D-rank (base), C-rank (Iron Sword)

HP:

1x B-rank

Mana:

200

Pain Tolerance:

D-rank

Lunge Frequency:

3-Post CD

Lunge Distance/Speed:

5 m/s (base), 7.5 m/s (Leather Vest, Frayed Huntsman Cap)

Run Speed:

10 m/s (base), 15 m/s (Leather Vest, Frayed Huntsman Cap)
---
It appeared as though the feelings between Hector and his partner were mutual - something he didn't have any particular problem with. He had grown accustomed to being hated, after all, and it wasn't as if he was being subtle of his intentions at any given point. He was no fool to openly parade in the streets that he was somebody who had committed crime of course, but much to his dismay, it was impossible to take on the job without the Council discovering his identity as a dark guild wizard. Despite this, they
didn't
execute him on the spot upon admitting to it - rather, they accepted.
Must've been desperate, huh? Bunch of clowns. Heh.
, he thought, keeping his criticisms to himself; he knew they wouldn't soon forget his admittance of guilt, and thus he would finish this job and vanish into the night the moment he had retrieved his reward, before they'd have a chance to question or pursue him further.
"Oi. Not much of a talker, eh? That's okay, it's plain to see you don't like me - the silence speaks volumes more than any slander you could throw my way.", he japed, taking a breath as he withdrew a cigarette from his coat's breast pocket and lighting it.
"But we have our reasons here, right? My end goal here still involves these people surviving, light winning the day, 'n all that crap. We ain't gonna get far if we can't trust each other at least the bare minimum to survive a few tumbles.", as he finished his rant, he inhaled and exhaled a puff of smoke from his lit stick of cancer, breathing in satisfaction as he followed the sound of hysterical laughter leading further towards the structure before them.
Upon reaching the top and entering the vicinity of the battlefield, Hector's features widened with joy upon realizing that their plan had worked: they were behind enemy lines, noting the opposing factions of Sevenese against knights off in the distance and the temple that presumably held their artifact before them.
Optimism drained, however, upon the thug's realization that there appeared to be somebody hanging further back close to the temple. They were laughing maniacally at the chaos and sitting on a statue, overlooking the battle from on high. Hector's eyes narrowed as he took a step forth with his blade unsheathed in a single motion. They were all in an open area, so there would be no stealth for him to sneak past the gleeful observer. Hector then noted the trail of blood and death leading towards the man, and concluded that he was dangerous indeed.
Stopping at ten meters away from the statue that the man was on top of, using the sounds of raging battle to mask his footsteps, Hector shouted to get the man's attention.
"Oi! Fella! You seem to be having a giggle, but me and my friend here would really appreciate it if you would call off your boys and pack up! We already got the drop on ya, so there's no point in dragging this out, yeah? I'd rather avoid the tussle if I could right now."
While diplomacy wasn't Hector's strong suit, the cutthroat would resort to it when it suited him. He was still on guard and with his weapon ready while saying such things, of course, but nevertheless hoped that the man would approve of a less bloody solution. Hector didn't want to have to fight against a fellow shit-disturber, after all; not when there was the potential for a friendship or business partnership to grow in the future. One look at the man on the statue and Hector knew that he could relate to him more than anyone else he had met recently, and so wanted to err on the side of caution in case he was the more reasonable sort.
---
WC:
878/5000

on Fri Sep 13, 2019 6:29 pm
As Ingrid kept a close watch on both her compatriot and the other folks in the nearby vicinity, she wondered if she would ever get back home safely. She pondered upon the reality of her situation, not quite sure if she was sent on a suicide mission or if there was actually a chance of successfully procuring the legendary weapon and returning back to Fiore in one piece. As the agonizing screams and sound of steel clashing with one another filled Ingrid's mind, she felt more and more pessimistic, feeling as if she couldn't even trust her only "ally" at the moment.

Despite Ingrid's seedy-looking ally attempting to make conversation, Ingrid simply refused to respond and associate herself with a vile outlaw any more than necessary. Despite this, she still kept following closely behind the thug, until her suspicious ally stopped and started talking to somebody. Ingrid on the particular individual sitting atop a Sevenese statue, seemingly commanding the odd looking thugs that were on the assault, posing a severe danger to Ingrid and her partner. Ingrid noted that her ally was feebly attempting to make peace with the leader and thought it was a foolish idea and she tensed herself, anticipating an attack from the man atop the statue or his goons at any moment.

WC: 551/5000

on Fri Sep 13, 2019 10:15 pm
"Ugly," Edmund frowned at the man that had disturbed his entertainment and joy. To say he was displeased with the man was an understatement. But after listening to what the red head said, Edmund started to think, placing a painted finger on his chin, he tilted his head to the side a bit and made a long humming sound. He had noticed both the girl as well as the boy, could also gauge an estimate of how powerful the two were. If he wanted to, he could just take these two out now, Edmund thought, but it would be boring if they did not have a game of cat and mouse first. Besides, he was too lazy to start shit up. After all, the day of carnage had only begun. He had plenty of time.

Thinking so, a devious smile lit up his handsome features and he gestured with one hands, clearing his men off the place. "Fine. You may leave with your limbs all intact just this once. If our paths cross one more time, don't blame me if I'm not very kind then" he said it in a singing voice, playing with a strand of his black hair. "Now go."

Saying so, he stayed put on the same spot he sat when the two entered, now looking down at his shoes as if he was not interested in them at all. While to an extend he couldn't care less about them, he was also quite cautious so that if they attempted to attack him, he could counter and put them in their place. It would just be too annoying to start now.

OOC: So NPCs will not be necessarily following the same posting order as you two. They will appear every now and then. You may continue with your own posting order without waiting for the NPC to post.  


on Sun Sep 15, 2019 11:48 am
Hector's Current Stats:

Stats (with gear)



Strength: 11

Speed: 11

Constitution: 2

Endurance: 1

Intelligence: 1


Damage:

D-rank (base), C-rank (Iron Sword)

HP:

1x B-rank

Mana:

200

Pain Tolerance:

D-rank

Lunge Frequency:

3-Post CD

Lunge Distance/Speed:

5 m/s (base), 7.5 m/s (Leather Vest, Frayed Huntsman Cap)

Run Speed:

10 m/s (base), 15 m/s (Leather Vest, Frayed Huntsman Cap)
---
Hector scoffed at his ally's lack of response. It was clear there would be no friendliness between the pair, which was fine by him. It was only typical of the knights to judge him at a mere glance or merely by painting him the same color as those he associates with. It wasn't that he
wanted
to be friends, but merely that he enjoyed not dying, and thought that teamwork would better allow him to avoid dying than anything else.
Puffs of smoke came from Hector's mouth as he exhaled his cigarette's filth once more, tapping it to cause ashes to fall to the ground in front of him. He had heard the unconcerned man's response, and found it lacking. Before Hector was a choice: pack up and leave empty handed, or persist at the risk of his own life for the prize.
A chuckle rang out, its origin point from the crimson cutthroat himself. The answer was obvious, knowing already that he wasn't above a bit of risk for a massive reward. A grin lit up his features, maintaining his ten meter distance from the man but preparing to move quickly in case he would need to defend himself after the words he would choose.
"Oho. No, no. That wasn't me asking for mercy, my man. That was me saying that
you
need to be the one leaving. Leaving Seven."
Hector's blade was still drawn, curious how the next few seconds of this interaction would progress and hoping that his comrade would be as ready to fight as he was. There was no telling how much more danger they would be in if they let him out of their sight and he decided to go back on his word.
---
WC:
1168/5000

Permissions in this forum:
You cannot reply to topics in this forum

Webmaster
Jyu
Administrator
Konstantin
Kaiser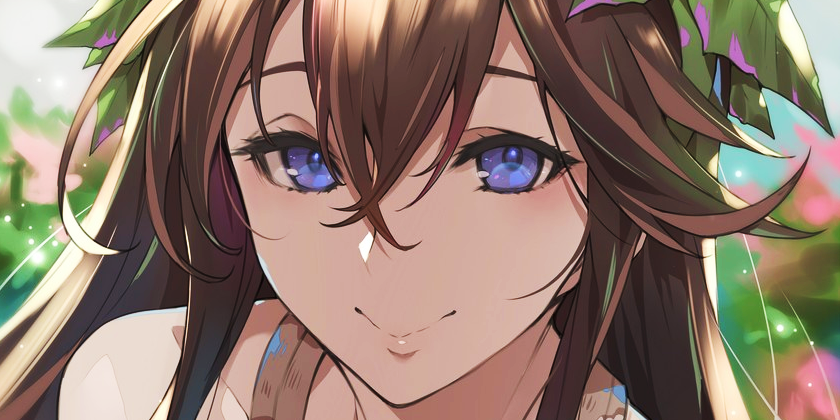 Finn
Moderator
Erebus
Faye
Developer
Odin
Vali
The circle images of locations become larger images when you hover over them. This also applies to the image locations of sub-forums.
In the months July, Augustus, and September, it is possible to register freely as Dwarves, Wood Elves, Vampires, and Werewolves upon character creation. Existing characters may also turn into Vampires or Werewolves freely, while still having to pay the price to return to a human again. Furthermore, do not forget that Nekomata, Half-Elves, Half-Dwarves, or unlisted races that do not grant bonuses are still free. Please contact Jyu for unlisted races to get an approval for the idea beforehand.
✪
The locations in West and Central Fiore grant more points.
✪
The minimum amount of words per post is 200 excluding dialogues.
✪
The minimum amount of words in solos per post is 300 excluding dialogues.
✪
The bank allows for an additional receive or send.
✪
There is a 20% discount on spells, this does not stack with guild discounts.
YEAR: X787
SEASON: SUMMER
Top posting users this month
In order to pay for our yearly maintenance including the domain name, advertisement removal, copyright removal, and other costs, we rely on donations. Enter this page to see what we offer in return for donations.