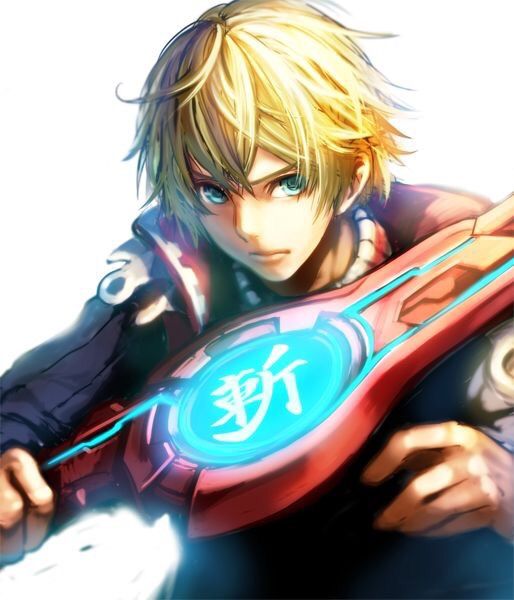 PERSONA



Name: Christian Zane

Age: 27 (Dec. 29th, X760

Gender: Male

Sexuality: Heterosexual

Ethnicity, Father: Fiorian

Ethnicity, Mother: Fiorian

Class: Hunter

Race: Human

Rank: B-rank

Guild: Fairy Tail

Tattoo: Left Sole, Orange

Face: Shulk - Xenoblade Chronicles




PHYSIQUE



Height: 185 Centimeters, 72 Inches

Weight: 73 kg, 160 lbs

Hair: Blonde

Eyes: Blue

Overall: Even after being turned into a human, Christian is still blessed with an extremely youthful appearance, long, blonde hair which is slightly messy. Zane is of an average build for a man his size. He prefers to wear clothing colored red, contrast to his earlier liking of blue. He likes to always wear a red vest no matter the time of year to keep warm anytime of the year, allowing him to do the outdoor things he loves even in the winter. Christian has bright blue eyes to top it all off. In addition, his hair is much shorter. His fashion sense is a bit odd, and he likes to try new things often: as long as they play around the color of red and include his favorite red vest.


Extra: N/A




PERSONALITY


Personality: After losing his elf genes thanks to a strange curse, Christian's personality also seemed to have change - both in part to the change as well as his own self improvement. Christian is now very outgoing, talks much more, though not to an extreme level. He is friendly, and always tries to communicate with new people - especially any guildmates. He is still a very avid chef, and likes to cook for his guild, with his specialty dish being fried rice. Christian, however, can be a bit blunt and daft at times, especially when it comes to women, often being a bit clueless when it comes to the other gender.

Christian's hobbies include fishing, cooking, and training his skills in the sword. He now feels very proud of his guild, but still strives to improve it, and thus cares more for the guild's general activities as well as his own strength in being able to boost it's reputation. As such, he enjoys to also train his younger guildmates, though often he finds they are fast learners.

Christian, thanks to previous run-ins with vampires, has grown a hatred for them that has become a bit unnatural. He does not have a firm grip on justice itself, but rather practices justice in his own way (while still confiding by the law). Once Christian has his view set on something, he is often very stubborn about it.

Overall, Christian is a slightly daft, very stubborn boy, but with good intentions. Caring about his guild now above all else, Christian seeks to lift curses and make Fairy Tail's name make headlines.

Likes:

Fairy Tail's Members: Christian has a very deep care for his guildmates, liking to spend time with them. He treats them as a family he may never have again, as he is afraid of his parents rejecting him due to becoming a human.
Cooking: Christian loves to cook, as well as to hunt for those ingredients. He finds it a way to not only enjoy the process, but also likes the compliments he gets if the dish turns out well.


Dislikes:

Vampires: Christian hates vampires with a passion ever since his run-in with one who tricked him and took his blood. That being said, it is a hatred that is somewhat blind in nature, as the same vampire also ensured he survived. Either way, currently, he hates the creatures.
Picky Eaters: Christian hates having to cook for picky eaters. When he was raised, he was taught to eat what was on your plate or starve. Obviously he'd need to get over this in order to become a master chef, but he would never change his recipes simply because someone doesn't like olives.


Motivations:

Lifting Strange Curses: Christian, having been struck with multiple strange curses, wants to find out the cause of them, believing it to be some sort of deity causing it. He regularly looks around for leads to figure it out.
Master Chef: Christian still wishes to become a master chef, though not as much as when he was younger. He has never won a competition on a major scale, and wishes to do so eventually.
Fairy Fame: Christian wishes for his guild to achieve the status of #1 in Fiore, and works to great lengths in order to raise morale and train himself so that eventually, Fairy Tail can make headlines.


Fears:

Transportaton: Christian can handle travel by foot, but the moment you get him on a carriage, boat or things of the like he becomes extremely anxious. He will still get through these things if he needs to, though.
Tight Spaces: Also known as claustrophobia. Thanks to his love of the outdoors which is full of open space, Christian feels extremely uncomfortable in extremely closed spaces.



MAGIC



Name: Demon Slayer Magic: Wind

Elements: Wind+Light

Category: Combination

Quantity: Limited

Description: Wind Demon Slayer is a powerful magic learned from ancient tomes and scrolls which combines the elemental trees of Wind-type and Light-type magic. It does not allow the users to use these trees separately. Wind Demon Slayer is immune against Wind, but not against Light. The magic they cast is always colored white.

Advantages:

Wind Demon Slayer Magic spells are a combination of both Wind and Light.
The user is immune to Wind.

Requirements:

The user must possess a Wind-type magic.
The user must be a human.




HISTORY



History:Birth, Childhood
_______________________

Christian was born into a small family in the west of Fiore, just an only child. His father passed away when he was but 5 years old, with his only family left in his household being his mother. Soon she too grew sickly, and to do so the young Christian started to look into medicinal food. It was when he met his mentor, a chef by the name of Luke. Luke would help Christian out with his dishes for his mother, but also made sure that the young man could also know how to cook properly when Luke wasn't there, teaching him the ins and outs of cooking. In this process, Christian found a lot of love for cooking, and for Luke, who was willing to help him and his mother despite them being elves. Luke also managed to become a bit of a father figure to Christian, and to this day the two still talk every once in a while as if they were a dad and a son.

Luke himself eventually stopped teaching Christian, saying that his skills had passed his own. Thanks to Christian's medicinal cooking, his mother was able to survive the illness and live on. Christian eventually moved out of his home to start his cooking career, where he'd work small-time in a bunch of different places. He worked in farms, diners, and a full on restaurant to polish his skills. Thanks to this, Christian also picked up a lot of farming skills as well,.. Eventually, Christian decided he needed a place to settle down. He was done with jumping from job to job for a while, he needed a solid place. And so he decided to join the guild of Fairy tail in hopes to be its chef. Now, he cooks for his guildmembers often and is dedicated to also help out the guild in a mage sense, thinking that the more he improves as a mage the more his cooking will as well. Not to mention, he just likes the people over at his guild.

Adventures in Fiore
_______________________

Christian never spent much time with his guild, instead doing most on his own. He met a few interesting people: Liana, a younger girl who was interested in elves. Esperia, a woman with a strange companion. Those were only a few, but soon Christian was summoned to defend Crocus, in which he was wounded in the battle, though nothing permanent. Before this battle, Christian had been struck by a curse that caused him to turn into a frog at certain times. Afterwards, Christian did not do much, though he did attend the flower festival.


The 2 Year Gap
_______________________

Soon after, Christian fell victim to a curse - presumably from the same mystical force that caused him to turn into a frog sometimes. Over time, his elf features slowly became less and less noticeable, until eventually they were gone. Christian figured that this was all done by some sort of divine curse, and, now a human, he had begun to notice some changes in his behavior. He was becoming more outgoing, and it seemed like his natural instincts as an elf changed to those of a human. Never one for the culture of the elves anyways, Christian decided that he was okay with being a human. In addition, the change also seemed to awaken a change in magical affinity in him, as he was now able to use the powers he had once dreamed of.

That being said, he began curious about whatever curse was put on him that made him turn into a frog seemingly whenever he was in severe emotional distress. He had no money to either lift the curse or to research into what may have caused it - so for the time being Christian decided to become friendly with his guild for the first time in a long while, so he could work his way up not only the ladder of money but also power, so that he could learn about what strange power seemed to be out for him all the time.

Over the 2 years, Christian's personality had changed to be more outgoing, though less patient. He would be around the guild so much that for the first time ever he had practically become a regular face to see in the guild hall.

One fateful day in the winter of X787 however, Christian learned of a lead in the case of his curse. As he began to investigate, this would be where the next step of his journey would begin...




Topics Completed:


Topics Ongoing:



 QUESTS

D-rank Quests Completed:


C-rank Quests Completed:


B-rank Quests Completed:


A-rank Quests Completed:









No spells yet, check back soon!














NOTE: SINCE THE CURSOR DIDN"T WORK THIS IS THE TEST DRIVE - MORE SOON
on Fri Jan 18, 2019 9:01 am
Trying to prove something to Faye, don't mind me
on Tue Oct 15, 2019 5:25 pm
look idk if this counts as coding or not but i wanna see how many rolls forumotion lets you do in one go

let's start with 1000
on Tue Oct 15, 2019 5:25 pm
The member 'Zane' has done the following action : Spin


---
#1 'Dice 100' : 5, 41, 77, 70, 13, 60, 74, 5, 83, 51, 80, 37, 81, 68, 75, 68, 59, 96, 7, 63, 72, 29, 92, 94, 48, 18, 54, 86, 50, 67, 18, 44, 45, 70, 41, 51, 68, 59, 63, 11, 50, 52, 50, 22, 68, 27, 100, 6, 35, 91, 11, 17, 18, 35, 3, 2, 66, 27, 60, 96, 22, 75, 2, 40, 85, 73, 29, 54, 100, 38, 1, 38, 86, 88, 7, 71, 77, 37, 33, 78, 47, 4, 82, 82, 29, 88, 81, 80, 44, 77, 7, 14, 32, 29, 7, 61, 84, 11, 21, 41

--------------------------------

#2 'Dice 100' : 19, 67, 41, 8, 89, 17, 1, 57, 86, 16, 16, 83, 42, 23, 44, 95, 58, 41, 46, 17, 78, 65, 89, 96, 75, 45, 60, 14, 32, 92, 33, 64, 89, 66, 63, 30, 83, 60, 71, 66, 67, 38, 75, 88, 35, 100, 75, 14, 2, 12, 30, 94, 12, 85, 21, 15, 55, 37, 1, 63, 44, 57, 32, 60, 51, 31, 80, 39, 88, 57, 73, 62, 55, 7, 8, 85, 88, 34, 74, 13, 25, 36, 70, 75, 12, 97, 47, 92, 12, 45, 19, 52, 15, 99, 52, 2, 60, 50, 70, 20

--------------------------------

#3 'Dice 100' : 50, 80, 13, 78, 28, 87, 69, 42, 84, 42, 18, 90, 57, 12, 91, 43, 28, 17, 44, 89, 40, 81, 36, 22, 23, 81, 63, 22, 81, 25, 48, 93, 35, 44, 32, 37, 46, 15, 14, 89, 70, 37, 11, 40, 93, 62, 37, 35, 41, 47, 64, 61, 30, 52, 97, 89, 60, 43, 80, 56, 79, 87, 84, 21, 98, 75, 17, 32, 83, 22, 43, 27, 67, 86, 90, 8, 17, 66, 45, 88, 46, 63, 79, 41, 31, 52, 67, 49, 5, 18, 42, 42, 97, 49, 41, 9, 15, 42, 39, 61

--------------------------------

#4 'Dice 100' : 31, 19, 64, 97, 47, 58, 55, 50, 81, 19, 57, 87, 34, 88, 87, 37, 87, 41, 36, 89, 80, 67, 62, 39, 7, 96, 56, 23, 21, 44, 33, 39, 91, 47, 97, 12, 95, 17, 75, 100, 3, 20, 3, 62, 13, 35, 72, 6, 53, 27, 6, 79, 46, 8, 90, 21, 24, 36, 85, 56, 84, 33, 11, 74, 38, 32, 18, 91, 41, 7, 40, 76, 68, 87, 22, 73, 12, 80, 96, 96, 64, 95, 82, 8, 44, 95, 88, 38, 73, 41, 90, 60, 55, 93, 89, 27, 49, 92, 37, 99

--------------------------------

#5 'Dice 100' : 97, 45, 73, 47, 52, 18, 28, 77, 33, 70, 16, 90, 30, 59, 54, 92, 64, 43, 64, 67, 49, 99, 54, 41, 73, 52, 37, 58, 26, 59, 20, 86, 2, 4, 82, 66, 1, 74, 37, 52, 93, 61, 96, 91, 57, 69, 98, 88, 75, 63, 45, 66, 70, 74, 50, 39, 89, 8, 18, 58, 15, 23, 7, 24, 28, 80, 66, 25, 13, 39, 92, 55, 23, 62, 13, 52, 97, 61, 96, 21, 43, 31, 95, 88, 35, 40, 52, 100, 71, 12, 4, 9, 55, 52, 3, 96, 57, 39, 53, 90

--------------------------------

#6 'Dice 100' : 37, 41, 4, 71, 5, 28, 21, 61, 12, 25, 78, 10, 20, 11, 59, 88, 4, 21, 41, 22, 65, 30, 77, 8, 90, 41, 45, 5, 85, 10, 95, 11, 24, 70, 62, 84, 56, 24, 77, 21, 38, 13, 48, 17, 59, 89, 71, 74, 49, 4, 70, 61, 91, 47, 8, 47, 53, 94, 52, 9, 3, 64, 14, 17, 43, 34, 52, 29, 81, 59, 86, 73, 86, 13, 99, 89, 26, 77, 9, 89, 51, 95, 19, 42, 1, 27, 27, 88, 11, 39, 10, 16, 32, 38, 8, 52, 98, 36, 69, 83

--------------------------------

#7 'Dice 100' : 39, 4, 29, 86, 81, 31, 48, 39, 47, 79, 13, 92, 1, 2, 92, 55, 27, 40, 86, 57, 82, 70, 6, 71, 43, 82, 1, 27, 81, 1, 37, 10, 9, 93, 53, 87, 69, 38, 30, 8, 28, 92, 38, 85, 13, 65, 100, 15, 57, 71, 10, 58, 58, 64, 83, 32, 42, 99, 78, 31, 9, 30, 82, 56, 10, 96, 93, 72, 26, 23, 92, 8, 75, 97, 45, 31, 16, 64, 48, 27, 68, 44, 94, 5, 27, 60, 65, 77, 17, 24, 75, 77, 93, 44, 84, 47, 98, 20, 44, 56

--------------------------------

#8 'Dice 100' : 12, 33, 34, 84, 30, 2, 59, 94, 12, 13, 64, 17, 45, 19, 53, 30, 15, 71, 48, 47, 41, 92, 16, 85, 55, 28, 54, 19, 100, 30, 16, 32, 71, 99, 55, 50, 65, 23, 94, 79, 33, 25, 82, 99, 89, 30, 39, 5, 15, 82, 80, 48, 25, 70, 22, 72, 62, 98, 47, 82, 43, 50, 42, 88, 71, 29, 18, 28, 100, 78, 60, 63, 4, 49, 6, 54, 18, 37, 45, 1, 25, 79, 63, 4, 77, 36, 16, 41, 45, 73, 60, 7, 4, 73, 10, 40, 88, 35, 1, 12

--------------------------------

#9 'Dice 100' : 51, 54, 15, 69, 62, 98, 15, 80, 9, 25, 6, 31, 32, 91, 53, 51, 61, 33, 5, 78, 43, 58, 43, 55, 13, 84, 83, 5, 33, 77, 44, 58, 61, 67, 100, 20, 1, 47, 25, 100, 60, 79, 49, 72, 54, 53, 88, 80, 100, 24, 33, 20, 20, 87, 27, 8, 91, 57, 65, 20, 83, 36, 76, 70, 82, 77, 38, 74, 49, 86, 81, 87, 53, 59, 64, 57, 14, 40, 6, 65, 55, 30, 15, 48, 15, 70, 64, 35, 14, 63, 62, 8, 63, 59, 66, 49, 11, 74, 84, 72

--------------------------------

#10 'Dice 100' : 21, 52, 24, 43, 68, 5, 71, 40, 2, 83, 6, 97, 1, 85, 95, 16, 10, 67, 54, 55, 94, 65, 50, 6, 93, 98, 44, 71, 73, 86, 89, 84, 30, 23, 42, 65, 66, 12, 99, 58, 95, 77, 52, 11, 57, 49, 47, 20, 93, 17, 76, 9, 30, 1, 78, 3, 27, 44, 24, 90, 58, 21, 23, 72, 21, 7, 94, 39, 41, 27, 46, 3, 66, 44, 62, 22, 9, 68, 51, 5, 31, 26, 62, 79, 56, 82, 85, 75, 17, 43, 37, 76, 52, 96, 56, 4, 16, 69, 42, 2
on Tue Oct 15, 2019 5:29 pm
oh wait i just noticed i can put 999 lmao im dumb guys

this would be 10,000 i guess
on Tue Oct 15, 2019 5:29 pm
The member 'Zane' has done the following action : Spin


---
#1 'Dice 100' : 68, 12, 72, 32, 9, 70, 83, 78, 76, 49, 5, 87, 85, 44, 84, 78, 43, 6, 97, 67, 42, 53, 29, 3, 61, 29, 42, 45, 30, 37, 26, 58, 32, 82, 26, 95, 11, 49, 32, 17, 21, 82, 64, 18, 95, 42, 20, 25, 42, 81, 86, 10, 65, 96, 9, 91, 95, 60, 7, 74, 75, 87, 2, 20, 89, 38, 3, 38, 78, 66, 9, 42, 19, 61, 79, 82, 51, 27, 60, 87, 50, 1, 43, 78, 15, 45, 57, 91, 11, 36, 35, 8, 11, 41, 68, 19, 58, 6, 52, 17, 56, 33, 71, 39, 37, 70, 25, 98, 8, 86, 31, 99, 51, 4, 41, 56, 34, 46, 21, 5, 44, 73, 22, 49, 24, 23, 17, 38, 47, 48, 80, 3, 97, 4, 82, 77, 8, 95, 42, 72, 68, 9, 85, 72, 63, 94, 78, 86, 8, 55, 45, 70, 59, 83, 5, 65, 4, 78, 82, 46, 17, 21, 60, 95, 30, 23, 85, 99, 34, 14, 69, 3, 59, 59, 43, 48, 85, 82, 61, 26, 45, 96, 4, 20, 98, 49, 40, 98, 42, 35, 16, 45, 84, 20, 66, 84, 24, 73, 83, 15, 45, 95, 100, 62, 8, 45, 26, 45, 61, 56, 18, 88, 24, 77, 89, 38, 71, 4, 71, 60, 60, 59, 62, 39, 73, 63, 3, 27, 62, 36, 3, 62, 52, 36, 1, 54, 42, 97, 33, 20, 16, 3, 98, 83, 31, 45, 80, 33, 11, 45, 21, 50, 38, 9, 79, 25, 94, 36, 3, 1, 9, 38, 100, 27, 48, 84, 16, 86, 24, 89, 76, 54, 26, 97, 45, 19, 23, 51, 92, 25, 45, 76, 35, 92, 12, 2, 69, 18, 78, 30, 60, 87, 78, 55, 94, 70, 46, 87, 13, 33, 85, 32, 91, 49, 38, 49, 43, 83, 89, 2, 46, 15, 95, 63, 32, 41, 83, 80, 3, 68, 60, 92, 53, 96, 45, 12, 79, 17, 48, 75, 32, 81, 41, 9, 12, 44, 44, 48, 5, 14, 84, 66, 91, 45, 56, 58, 54, 27, 53, 38, 47, 4, 13, 85, 18, 99, 10, 23, 2, 24, 56, 58, 11, 99, 36, 27, 79, 50, 30, 64, 60, 49, 26, 50, 47, 91, 41, 80, 93, 70, 47, 19, 49, 99, 48, 77, 8, 4, 36, 81, 3, 3, 18, 62, 27, 48, 10, 73, 20, 86, 33, 13, 14, 85, 74, 94, 100, 81, 80, 94, 5, 76, 19, 78, 51, 52, 58, 83, 63, 25, 62, 50, 34, 74, 54, 50, 70, 13, 58, 80, 11, 87, 88, 30, 47, 77, 25, 67, 77, 36, 25, 2, 17, 79, 47, 62, 96, 92, 41, 53, 83, 56, 81, 51, 26, 48, 23, 7, 19, 20, 43, 42, 90, 41, 97, 99, 78, 39, 85, 56, 88, 78, 47, 91, 74, 86, 35, 88, 13, 15, 100, 49, 1, 3, 64, 79, 13, 34, 19, 41, 88, 62, 50, 28, 83, 74, 48, 83, 86, 26, 91, 89, 59, 77, 76, 18, 51, 43, 54, 58, 29, 50, 59, 54, 6, 93, 48, 66, 97, 26, 1, 58, 55, 53, 41, 14, 41, 66, 51, 60, 59, 15, 18, 19, 61, 54, 22, 83, 61, 98, 64, 81, 48, 96, 96, 48, 99, 96, 55, 31, 6, 81, 64, 50, 59, 50, 82, 87, 47, 53, 1, 1, 55, 47, 64, 73, 78, 15, 21, 60, 22, 57, 55, 30, 31, 29, 5, 3, 81, 67, 21, 11, 16, 77, 42, 3, 79, 15, 99, 63, 52, 77, 86, 11, 65, 57, 41, 4, 28, 83, 96, 26, 60, 68, 9, 19, 76, 26, 6, 3, 60, 89, 81, 68, 81, 15, 52, 57, 12, 62, 44, 84, 8, 51, 33, 16, 27, 1, 14, 71, 45, 71, 51, 21, 40, 4, 71, 28, 38, 96, 6, 78, 46, 56, 64, 75, 96, 41, 90, 40, 97, 62, 64, 55, 47, 92, 68, 39, 89, 29, 88, 41, 82, 95, 73, 45, 91, 23, 36, 61, 85, 14, 39, 40, 41, 57, 73, 24, 10, 40, 70, 19, 60, 70, 54, 22, 91, 84, 74, 92, 48, 32, 41, 7, 29, 38, 75, 76, 66, 79, 62, 77, 93, 8, 4, 1, 82, 89, 60, 16, 40, 22, 68, 12, 42, 41, 22, 27, 82, 51, 52, 48, 61, 5, 65, 27, 28, 13, 59, 47, 80, 36, 75, 98, 99, 28, 31, 53, 24, 98, 83, 17, 10, 82, 88, 33, 33, 54, 64, 70, 9, 20, 39, 28, 96, 33, 1, 77, 70, 61, 76, 28, 61, 58, 37, 64, 98, 63, 23, 24, 63, 51, 84, 46, 69, 48, 53, 68, 12, 29, 40, 11, 71, 27, 3, 40, 11, 33, 17, 33, 18, 35, 9, 64, 5, 93, 86, 26, 87, 26, 46, 36, 32, 55, 88, 60, 28, 2, 36, 46, 59, 94, 96, 80, 66, 64, 7, 49, 20, 45, 97, 39, 85, 49, 9, 24, 47, 97, 76, 91, 41, 55, 9, 78, 91, 77, 3, 65, 19, 98, 28, 52, 74, 40, 89, 65, 6, 69, 64, 77, 65, 59, 64, 65, 29, 14, 69, 48, 89, 75, 59, 8, 6, 89, 97, 59, 7, 62, 52, 1, 2, 4, 2, 72, 85, 6, 62, 72, 88, 50, 74, 33, 41, 50, 98, 25, 29, 8, 53, 50, 40, 46, 95, 85, 7, 40, 23, 86, 27, 59, 95, 70, 71, 85, 66, 23, 83, 52, 33, 31, 70, 18, 98, 80, 52, 34, 44, 16, 71, 24, 66, 98, 6, 79, 7, 80, 41, 71, 34, 11, 49, 41, 57, 15, 58, 80, 22, 41, 82, 18, 67, 52, 90, 59, 11, 87, 44, 62, 64, 73, 86, 29, 31, 28, 89, 48, 68, 44, 30, 24, 70, 23, 52, 93, 56, 15, 47, 83, 79, 32, 79, 32, 41, 94, 47, 64, 17, 91, 56, 59, 60, 47, 94, 30, 82, 32, 36, 26, 60, 86, 28, 11, 68, 74, 31, 6, 14, 57, 4

--------------------------------

#2 'Dice 100' : 95, 86, 60, 19, 23, 9, 97, 54, 15, 9, 17, 34, 79, 8, 76, 97, 72, 92, 5, 12, 71, 23, 60, 80, 21, 55, 51, 73, 35, 57, 78, 96, 55, 42, 35, 83, 94, 49, 67, 88, 10, 74, 5, 51, 65, 93, 6, 28, 3, 59, 17, 61, 88, 84, 18, 29, 89, 23, 88, 35, 18, 88, 85, 51, 42, 81, 46, 1, 54, 99, 14, 35, 74, 82, 66, 62, 9, 61, 82, 99, 50, 57, 1, 65, 81, 97, 23, 63, 5, 80, 99, 57, 45, 65, 84, 4, 84, 4, 71, 35, 72, 77, 53, 79, 50, 82, 84, 26, 4, 98, 34, 17, 50, 34, 79, 100, 40, 97, 46, 71, 52, 26, 60, 90, 48, 63, 4, 79, 8, 25, 19, 3, 87, 3, 68, 57, 12, 11, 51, 4, 75, 93, 42, 5, 83, 90, 52, 13, 67, 61, 4, 54, 27, 38, 70, 5, 49, 33, 68, 91, 92, 86, 74, 17, 49, 33, 16, 85, 28, 48, 36, 28, 79, 56, 12, 88, 57, 18, 59, 18, 74, 97, 98, 35, 30, 60, 51, 97, 25, 11, 23, 73, 72, 63, 33, 76, 72, 81, 48, 5, 88, 57, 57, 32, 6, 59, 16, 73, 74, 94, 72, 13, 87, 68, 88, 31, 33, 24, 40, 15, 22, 74, 43, 96, 43, 97, 3, 11, 87, 100, 83, 14, 85, 9, 46, 90, 33, 90, 29, 61, 15, 10, 5, 92, 67, 94, 97, 75, 92, 45, 25, 83, 44, 45, 61, 61, 79, 84, 48, 22, 23, 44, 79, 64, 36, 57, 6, 29, 22, 26, 88, 55, 61, 13, 43, 42, 71, 81, 30, 48, 1, 100, 5, 80, 85, 76, 76, 12, 55, 4, 39, 57, 76, 16, 24, 57, 36, 55, 37, 68, 20, 21, 21, 60, 79, 55, 86, 32, 53, 29, 79, 100, 33, 43, 25, 75, 97, 44, 62, 38, 15, 64, 53, 1, 2, 11, 15, 31, 52, 56, 6, 46, 30, 38, 58, 47, 87, 53, 14, 7, 40, 13, 72, 48, 98, 61, 97, 40, 44, 84, 5, 47, 89, 60, 42, 10, 78, 21, 47, 84, 81, 94, 81, 59, 40, 59, 40, 90, 56, 32, 5, 25, 64, 11, 18, 57, 33, 53, 2, 50, 2, 92, 52, 37, 6, 62, 66, 26, 54, 33, 39, 83, 34, 68, 57, 12, 25, 29, 88, 55, 52, 56, 51, 63, 73, 38, 11, 72, 21, 58, 59, 13, 49, 16, 8, 25, 35, 40, 43, 71, 53, 47, 78, 50, 38, 54, 47, 63, 91, 49, 39, 75, 67, 18, 97, 12, 36, 8, 72, 53, 76, 42, 21, 25, 3, 39, 47, 35, 94, 16, 75, 21, 64, 21, 83, 28, 76, 15, 34, 86, 90, 10, 3, 67, 8, 28, 79, 40, 65, 41, 29, 59, 22, 34, 41, 31, 59, 58, 59, 57, 30, 44, 70, 42, 32, 90, 88, 100, 45, 72, 6, 61, 24, 78, 90, 57, 62, 85, 87, 79, 56, 2, 99, 89, 77, 30, 2, 12, 15, 8, 29, 42, 67, 9, 86, 80, 60, 64, 83, 24, 64, 51, 20, 18, 65, 65, 63, 63, 82, 9, 45, 90, 80, 3, 93, 35, 4, 10, 100, 56, 64, 9, 24, 76, 83, 57, 57, 36, 94, 93, 57, 90, 87, 99, 83, 20, 21, 25, 65, 52, 30, 9, 7, 42, 49, 78, 11, 83, 23, 61, 67, 40, 36, 9, 67, 57, 85, 74, 89, 17, 20, 4, 44, 3, 13, 83, 53, 53, 64, 1, 48, 22, 15, 57, 21, 83, 77, 81, 88, 9, 14, 42, 51, 81, 64, 47, 34, 67, 100, 34, 40, 61, 10, 19, 84, 43, 66, 53, 18, 67, 83, 18, 22, 77, 68, 32, 71, 34, 11, 46, 56, 43, 91, 96, 63, 35, 91, 92, 33, 48, 26, 7, 30, 34, 19, 11, 16, 47, 60, 40, 52, 50, 53, 29, 31, 47, 31, 99, 14, 79, 100, 60, 60, 42, 18, 60, 44, 40, 86, 67, 14, 36, 4, 58, 9, 74, 39, 23, 29, 53, 63, 86, 86, 3, 27, 34, 20, 29, 49, 12, 35, 3, 49, 36, 32, 41, 59, 89, 27, 69, 52, 56, 43, 99, 35, 12, 43, 31, 6, 76, 13, 43, 91, 39, 36, 78, 23, 2, 8, 36, 49, 30, 61, 94, 89, 27, 3, 16, 38, 21, 27, 7, 37, 54, 65, 93, 59, 80, 97, 35, 20, 13, 99, 44, 6, 44, 39, 74, 42, 7, 50, 97, 25, 4, 39, 13, 30, 51, 17, 5, 47, 7, 83, 100, 28, 98, 66, 82, 75, 35, 80, 21, 74, 83, 61, 29, 87, 5, 72, 4, 64, 16, 1, 33, 87, 96, 14, 25, 91, 37, 81, 59, 25, 49, 97, 90, 77, 49, 63, 76, 48, 98, 20, 18, 32, 48, 91, 82, 2, 46, 77, 84, 56, 83, 29, 71, 57, 13, 42, 97, 55, 81, 61, 86, 43, 4, 50, 1, 93, 60, 85, 40, 58, 35, 88, 70, 44, 1, 71, 56, 21, 44, 47, 8, 55, 6, 54, 91, 76, 16, 31, 77, 13, 41, 46, 96, 91, 83, 44, 33, 44, 2, 61, 79, 1, 85, 98, 53, 63, 100, 61, 42, 75, 61, 21, 24, 27, 87, 15, 86, 86, 50, 70, 44, 40, 53, 49, 80, 5, 18, 70, 3, 53, 34, 55, 6, 94, 28, 11, 34, 62, 38, 84, 64, 6, 58, 64, 44, 60, 18, 62, 42, 3, 47, 96, 51, 3, 18, 84, 2, 15, 61, 67, 6, 96, 59, 86, 83, 98, 65, 14, 90, 38, 28, 99, 34, 21, 22, 40, 92, 93, 44, 13, 30, 7, 63, 35, 36, 12, 14, 38, 20, 33, 72, 46, 77, 54, 90, 21, 60, 38, 37, 74, 100, 49, 9, 27, 8, 34, 48, 83, 83, 12, 77, 65, 75, 18, 94, 36, 63, 5, 4, 34, 2, 72, 23, 6, 63, 66, 55, 90, 66, 80, 52, 38, 72, 32, 11, 22

--------------------------------

#3 'Dice 100' : 70, 20, 43, 100, 65, 88, 28, 64, 21, 44, 46, 6, 24, 67, 96, 68, 51, 82, 83, 20, 83, 60, 89, 3, 23, 93, 45, 46, 91, 45, 34, 83, 55, 48, 93, 30, 9, 47, 68, 50, 85, 28, 35, 45, 89, 7, 54, 97, 23, 92, 23, 81, 93, 90, 39, 60, 4, 82, 5, 12, 8, 31, 2, 75, 63, 8, 30, 18, 48, 100, 34, 99, 11, 90, 79, 44, 44, 32, 71, 63, 95, 12, 88, 59, 9, 17, 59, 85, 94, 1, 55, 22, 5, 71, 29, 29, 91, 34, 82, 64, 19, 84, 37, 36, 30, 77, 77, 59, 24, 41, 31, 96, 66, 92, 5, 22, 35, 55, 50, 94, 32, 11, 43, 24, 9, 19, 71, 55, 57, 5, 16, 43, 36, 6, 54, 40, 8, 92, 57, 36, 56, 23, 65, 82, 93, 49, 17, 65, 94, 58, 84, 13, 51, 16, 34, 57, 36, 99, 47, 18, 64, 82, 88, 6, 32, 8, 40, 12, 10, 41, 91, 27, 54, 9, 74, 61, 68, 81, 91, 60, 74, 19, 53, 8, 2, 24, 57, 72, 80, 23, 66, 27, 70, 77, 44, 76, 39, 100, 45, 1, 14, 88, 18, 22, 98, 51, 39, 33, 57, 40, 26, 74, 29, 13, 2, 88, 80, 73, 50, 91, 26, 11, 44, 31, 92, 6, 50, 65, 85, 86, 19, 49, 2, 69, 56, 67, 3, 33, 29, 95, 78, 95, 81, 40, 37, 58, 11, 39, 2, 61, 12, 95, 84, 50, 32, 22, 73, 84, 90, 11, 19, 2, 2, 3, 39, 27, 84, 44, 92, 60, 85, 97, 80, 78, 31, 82, 76, 100, 67, 74, 86, 69, 8, 99, 33, 74, 100, 18, 70, 18, 54, 18, 4, 28, 8, 54, 43, 53, 64, 74, 14, 3, 7, 42, 43, 13, 18, 47, 84, 11, 54, 73, 40, 87, 95, 34, 23, 57, 32, 70, 6, 94, 58, 75, 1, 39, 33, 14, 3, 45, 31, 33, 80, 89, 16, 7, 77, 70, 56, 44, 72, 41, 76, 34, 99, 83, 35, 71, 39, 68, 1, 12, 38, 66, 9, 52, 38, 46, 93, 13, 58, 91, 32, 7, 36, 93, 70, 66, 29, 10, 81, 31, 24, 5, 66, 78, 23, 28, 78, 81, 42, 1, 98, 100, 7, 42, 84, 70, 48, 1, 97, 57, 80, 49, 86, 8, 39, 49, 60, 95, 37, 10, 50, 9, 97, 9, 2, 9, 62, 35, 40, 58, 99, 12, 93, 68, 57, 70, 76, 57, 30, 91, 86, 36, 26, 96, 56, 15, 36, 78, 50, 60, 42, 84, 93, 21, 43, 85, 77, 28, 58, 16, 53, 88, 26, 65, 22, 60, 33, 55, 15, 51, 81, 81, 97, 88, 78, 33, 11, 46, 78, 60, 2, 13, 56, 17, 51, 11, 87, 46, 20, 81, 2, 7, 77, 22, 57, 41, 82, 92, 42, 25, 71, 69, 45, 100, 65, 84, 14, 66, 10, 68, 16, 15, 77, 18, 20, 49, 57, 55, 50, 17, 62, 72, 48, 21, 33, 37, 50, 30, 46, 50, 80, 51, 39, 8, 47, 100, 35, 86, 33, 17, 13, 47, 94, 72, 11, 5, 98, 7, 34, 42, 48, 58, 89, 16, 70, 79, 71, 78, 94, 41, 96, 79, 81, 16, 22, 61, 91, 82, 38, 55, 91, 88, 3, 40, 63, 16, 80, 39, 61, 75, 61, 36, 63, 55, 33, 63, 12, 24, 39, 66, 20, 18, 43, 17, 91, 6, 82, 77, 89, 39, 92, 5, 55, 90, 93, 76, 19, 92, 32, 85, 71, 6, 40, 90, 58, 28, 85, 81, 92, 85, 87, 24, 6, 4, 61, 5, 20, 34, 27, 75, 49, 24, 84, 8, 27, 40, 71, 34, 3, 13, 21, 56, 53, 2, 6, 79, 8, 49, 78, 89, 29, 44, 2, 72, 92, 55, 17, 1, 83, 64, 65, 88, 78, 22, 1, 66, 98, 3, 34, 10, 74, 42, 23, 85, 87, 78, 7, 18, 13, 32, 16, 18, 52, 9, 24, 55, 91, 58, 38, 11, 22, 2, 16, 29, 22, 66, 98, 40, 71, 50, 19, 39, 43, 66, 71, 12, 3, 3, 94, 61, 37, 81, 46, 10, 62, 38, 96, 82, 41, 62, 13, 1, 27, 89, 44, 26, 13, 15, 11, 2, 88, 19, 41, 10, 88, 82, 96, 92, 81, 29, 67, 28, 86, 26, 43, 19, 45, 24, 8, 45, 82, 85, 78, 80, 23, 6, 30, 30, 32, 75, 50, 90, 41, 68, 64, 31, 16, 16, 31, 80, 23, 47, 24, 23, 75, 5, 16, 26, 20, 58, 84, 95, 93, 99, 28, 66, 56, 9, 89, 79, 39, 60, 74, 47, 75, 55, 6, 98, 11, 6, 65, 50, 60, 92, 80, 42, 72, 97, 9, 97, 85, 7, 53, 28, 9, 77, 72, 20, 13, 97, 44, 64, 28, 11, 66, 40, 7, 55, 33, 18, 74, 35, 47, 8, 79, 21, 64, 8, 95, 24, 53, 99, 76, 24, 36, 59, 9, 20, 11, 7, 41, 90, 81, 18, 58, 23, 68, 22, 75, 36, 34, 12, 26, 7, 87, 17, 18, 10, 12, 89, 89, 68, 13, 22, 74, 3, 49, 73, 100, 87, 15, 35, 61, 77, 63, 94, 81, 51, 97, 7, 41, 36, 6, 97, 20, 83, 53, 50, 26, 56, 68, 27, 62, 4, 44, 57, 1, 36, 59, 93, 30, 42, 64, 61, 35, 92, 7, 98, 40, 31, 2, 89, 86, 53, 16, 93, 61, 57, 35, 43, 96, 40, 70, 38, 96, 6, 42, 46, 60, 46, 70, 5, 33, 15, 85, 70, 100, 93, 52, 51, 55, 54, 29, 63, 18, 2, 95, 1, 7, 51, 59, 19, 18, 17, 43, 48, 83, 35, 78, 89, 23, 49, 87, 66, 22, 97, 50, 64, 44, 40, 100, 8, 27, 63, 4, 12, 76, 6, 39, 12, 60, 90, 65, 41, 74, 39, 9, 61, 2, 48, 47, 80, 1, 87, 56, 51, 90, 43, 34, 52, 23, 61, 50, 82, 58, 27, 32

--------------------------------

#4 'Dice 100' : 47, 35, 65, 22, 86, 10, 82, 12, 50, 84, 98, 96, 92, 49, 8, 21, 76, 16, 25, 23, 15, 40, 80, 56, 46, 27, 19, 72, 90, 14, 78, 78, 100, 39, 65, 57, 92, 36, 39, 62, 25, 19, 60, 19, 83, 33, 72, 54, 2, 72, 64, 85, 85, 91, 76, 61, 44, 67, 15, 60, 76, 84, 40, 80, 46, 81, 83, 90, 17, 59, 97, 75, 68, 21, 85, 26, 1, 84, 87, 10, 90, 63, 99, 47, 3, 56, 80, 82, 74, 38, 3, 3, 22, 14, 39, 46, 16, 87, 49, 19, 1, 39, 100, 66, 12, 70, 57, 21, 42, 43, 93, 71, 69, 8, 85, 36, 44, 53, 81, 95, 12, 86, 79, 65, 32[/
on Tue Oct 15, 2019 5:30 pm
Looks like it can't display the whole number of rolls since like the post is too long. using my giant brian i have concluded that the max amount of rolls on ftrp is 3122. you're welcome bros
Permissions in this forum:
You cannot reply to topics in this forum

Webmaster
Jyu
Administrator
Kon
Kaiser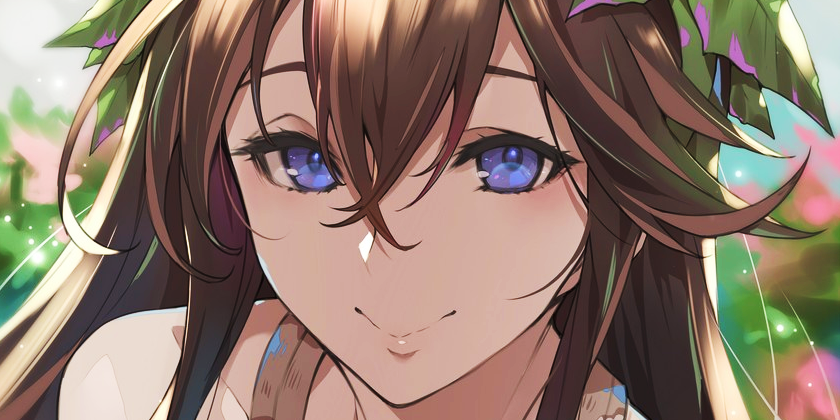 Finn
Moderator
Faye
Amaris
Developer
Odin
Yumi
Constantine
During the Halloween period starting from October the 15th to November the 30th members will be able to participate in Regional and Global halloween-inspired events. Throughout this extended event more things will be added for you to do for a unique currency, Pumpkin Pops which you will be able to use in the Halloween Shop.
YEAR: X787
SEASON: SUMMER
Top posting users this month
In order to pay for our yearly maintenance including the domain name, advertisement removal, copyright removal, and other costs, we rely on donations. Enter this page to see what we offer in return for donations.