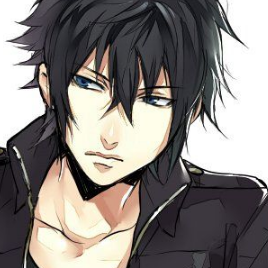 small lakeside
almost meltin'
The clear sky brought Maarschalk to a good idea. A good way of practicing physical exercise on a day with a weather as nice as this one; swimming. He's done it alone, but it rarely was as fun -- he remembered a time ago when he used to swim with other veteran mercenaries. That was nice, however this time a more sensitive person to join him to swim was a nice thought. Arisa popped up as an answer to that.

She had been on his mind quite lately. Growing fond of her, but there were still some parts about himself that was a mystery to her. And he wouldn't mind opening himself up more to her. Tell her more things about his life, things he likes to do and dislikes.

His ass sat on her front porch. From wherever she stayed anyway. The sun was burning against his skin. His pasty white skin was quite sensitive to the strong rays of the sun. Its light made it difficult for him to think clearly. The reason why he sat at Arisas front porch is because he discovered a small lake near a park in Magnolia. It was quite deserted, as it was between two huge forests. His backpack held a towel and some other stuff, it was clear that the male was going out for a swim.

His chin rested on his palm, and the elbow of the same arm rested on his knee. He looked dull, and bored - not because he was, but because of his exposure to the warm sun. His arcane source of power, his darkness, caused this effect.

'Are you coming yet?'

His faint voice screamed to the open door, expecting Arisa to come out any minute. Luckily, the lake he found was well covered with trees, albeit not so much at its center. His white colored tank top complimented his agile figure, allowing for smooth movements. His swimming shorts were already on. Walking shoes as well, instead of combat boots. Since the lake was a bit of walking.

His head turned towards the door, expecting her any minute now.