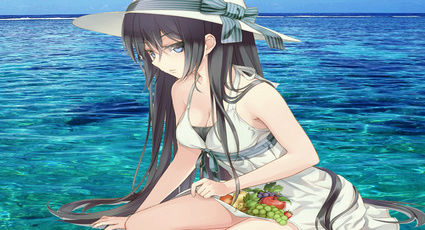 Luna Nightshade


Magician Of water

Luna hadn't left Orchidia in the 6 months she'd been there. Before that, she lived in Era. Now she would be on her way to The Holy Capital, Crocus.

She first stopped by the guild to let them know she'd be taking leave out of town for awhile then headed back to her apartment to pack. She ended up taking a packing filled with under garments and toiletries and one large suitcase with all her clothing she wanted to bring as well as her money.

Once she was all packed, she locked up her apartment and headed to the front gates of town. With her backpack on her back, and her suitcase rolling behind her, she exited the gates of Orchidia, getting one last look behind her before continuing on her way. She hoped to meet new people and experience many new things in Crocus.

It was just at dusk and she crossed the border into Crocus territory not too long after leaving Orchidia.

TAG: @user | WORDS: 136 | NOTES: HERE
MEL @ ADOXOGRAPHY